DIC Group is in the top 500 most profitable enterprises in Vietnam 2018
Recognizing the impressive growth rate, DIC Group is honored to "Top 500 best profitable businesses in Vietnam in 2018".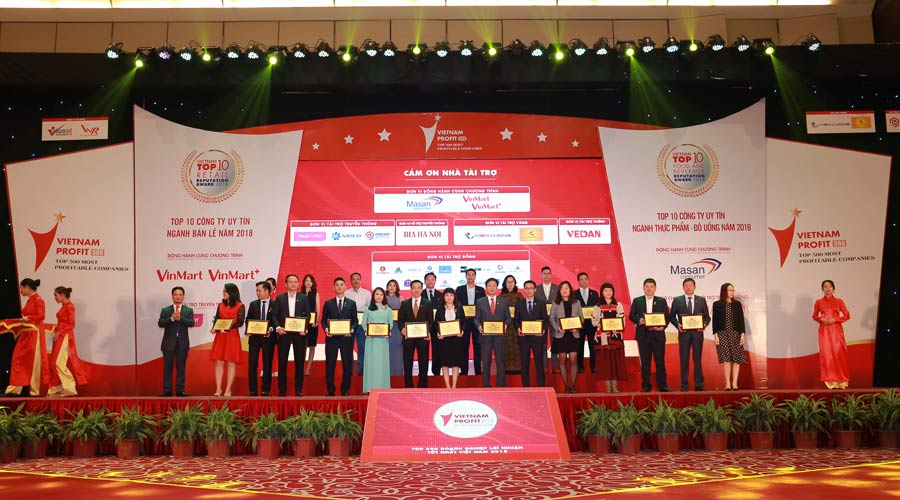 On 11/29/2018, in Hanoi, Vietnam Report and Vietnamnet newspaper held the Ceremony to announce the 500 most profitable enterprises in Vietnam in 2018. These are pioneering enterprises, rich in potential to become pillars for the development of Vietnam's economy. The average pre-tax profit in 2017 of the top 500 best businesses increased by over 65% compared to 2016.

After the transparent assessment process, the Profit 500 rankings have announced and honored the 500 most profitable enterprises in Vietnam in 2017. Accordingly, the DIC Group ranked 127/500 profitable private enterprises. The best in Vietnam and 238/500 of the most profitable businesses in Vietnam. Considering the private sector in the real estate sector, the group has excellently ranked 25/63 enterprises.

Keeping a high ranking in Profit 500 rankings, DIC Group continued to affirm impressive growth in 2018. Compared to the same period last year, all business indicators recorded good growth. According to the financial statements of the third quarter of 2018 of the parent company - DIC Corp, accumulated in the first 9 months, net revenue reached VND 1,357.5 billion, increased by 2.05 times compared to 2017. Profit before tax reached VND 224.6 billion, 2.27 times higher than the same period. 2018 is expected to be the booming year of this business after successfully divesting state capital, transforming the model into a private economic group.

In 2019, DIC Group focused on implementing a number of large-scale projects across the country. According to the plan, in the first quarter of 2019, DIC Group will officially launch the 5-star DIC Star Vinh Phuc (Vinh Phuc province) and start the project of Vi Thanh commercial residential area (Hau Giang province). 70ha. "Business targets for 2019 are expected to increase by at least 15% compared to 2018 and maintain dividend payout ratio of about 15%," said Nguyen Thien Tuan, chairman of DIC Group.

In fact, DIC Group is constantly expanding its land bank. According to preliminary statistics, currently, the clean land fund of this enterprise has more than 8,000 ha. These are all large-scale projects located in the Government area that advocate continuing investment in infrastructure and a strategic destination for many domestic and international real estate investors. With a well-planned strategy, DIC Group believes DIG shares will continue to create new and more attractive values ​​in the eyes of investors as well as international financial investment funds.